A young woman is discovered dead with no obvious, stand-out suspects, leaving detectives to trawl through text messages, online activity and CCTV footage of her final hours in search of clues about her killer. Sound familiar? It could easily be the story of a real murder case, but this is actually the premise of an immersive online drama that has recently emerged from the BBC Writersroom.
Created by Gabriel Bisset Smith, Rachel De-lahay, Kenny Emson and Ed Sellek and produced by Jon Davenport, The Last Hours of Laura K invites viewers to play the sleuth, using a combination of "Saturneye" footage and written messages from the last 24 hours of the fictional victim's life. Additional content and clues about Laura Kitchener's death have been drip-fed to viewers over time via the website thelasthoursoflaurak.com as well as through linked online profiles. Participants can make notes, highlight information and, once they think they've cracked it, email their answers to info@saturneye.org.
The project was partly inspired by a quote from Edward Snowden about the 1984-like levels of surveillance to which we've become accustomed:
"I don't want to live in a world where everything that I say, everything I do, everyone I talk to, every expression of creativity, love or friendship is recorded' challenges the traditional conventions of storytelling, and questions how we live our lives now."
Even if you don't get immersed in the mystery, then, a quick look at the site is liable to leave you feeling a little uncomfortable about just how much we're watched these days. With its strange and often disturbing merging of fiction and reality, it's also been compared to the recent US true-crime podcast Serial.
The project is an exciting step-up for the BBC in terms of developing innovative online content, demonstrating the broadcaster's commitment to its new Make It Digital intiative. Unlike most of the BBC's previous online ventures, The Last Hours of Laura K fully exploits the internet's multi-platform potential and marks an important first step towards engaging a currently under-served audience. Co writer Rachel De-lahay spoke of wanting to "explore what could be done online".
"We looked at how we all operate online. We all like to investigate on social media even if it's not about crime," she said. "We look at who is dating whom, who has unfriended each other, and why people have been untagged from photographs."
"For me, it's just the standard now, I always have one eye on the TV and one eye on my phone," she continued. "Yet we wondered what if we could take that short attention span and drive the story. It's all about getting lost in the internet, something we all do. It's about replicating that experience."
Fancy yourself as a detective? Check out the trailer below, or visit thelasthoursoflaurak.com to take part.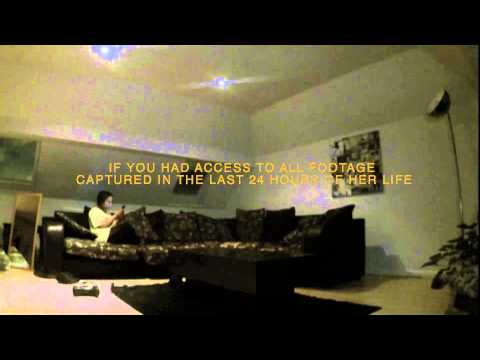 Sources: Digital Spy | News.com.au

<